As your local Baton Rouge herbalist and natural wellness shop since 2011, we're proud to be featured in several local publications that give customers like you the behind-the-scenes scoop on all things Andi Lynn's. Here's a compilation of our favorite articles in which we've been mentioned. Be sure to check out our friends at 225 Magazine, Eat Fit NOLA, InRegister Magazine, LA Technology Park Blog, and The Advocate.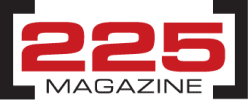 Looking for local Baton Rouge gifts for birthdays, anniversaries, or just because? Read this article from 225 Magazine: Andi Lynn's has actually been producing natural health remedies for nearly a decade through its store and website and in 200 stores across the country, including more than a dozen groceries and shops around Baton Rouge. The company is the brainchild of Andrea Leyerle, who first developed the elderberry remedy when her family came down with a lingering respiratory virus several years ago.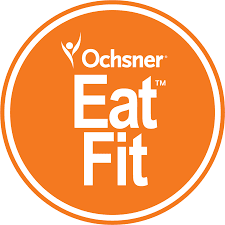 Our friends at Eat Fit NOLA partnered with us to bring you immune-boosting and energizing healthy recipes using Andi Lynn's products. The Eat Fit Mission is to make the healthy choice the easy choice, with the Eat Fit team of dietitians collaborating with local restaurant owners and chefs, as well as corner markets, event venues, and other foodservice establishments to identify or develop dishes that meet the Eat Fit nutritional criteria.With all that in mind, we can't even begin to say how delighted we were when Molly Kimball, the founder of Eat Fit NOLA, first popped up as an Andi Lynn's Pure & Custom Formulary fan! Since finding our Fire Louisiana Raw Apple Cider Tonic, Kimball has been spreading the good word about its taste and use through every channel.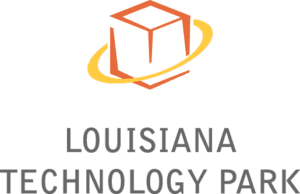 If you're looking to learn more about Andi Lynn's origin story and our unique mission, read Andrea's interview with InRegister Magazine and LA Technology Park. From InRegister Magazine: Andi Lynn's Pure & Custom Formulary began in 2011 with these very berries, and owner Andrea Leyerle's quest for self-sufficiency. Tired of relying on the marketing campaigns of Big Pharma, the pristine sheen of chemical-laden produce, and striving hard after everything the status quo told her to do and then still not feeling 100%, Leyerle began researching the elderberry. She was immediately impressed with the results. "I was just really taken aback by how much better I felt and how fast I felt better," she says. "I was deeply convinced that I never wanted to be without black elderberry syrup."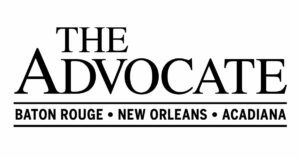 To find fun foodie events in the Baton Rouge area, visit The Advocate! Been wanting to get into natural wellness but don't know where to start? Andi Lynn's Taste & Talk events are for you. Follow us on social media to learn where we'll be popping up next!
We're happy to have made personal connections with notable publications throughout the Baton Rouge Area. At Andi Lynn's, we're proud to serve our community all-natural herbal remedies that taste great and help you meet your wellness goals. Stay healthy, y'all!