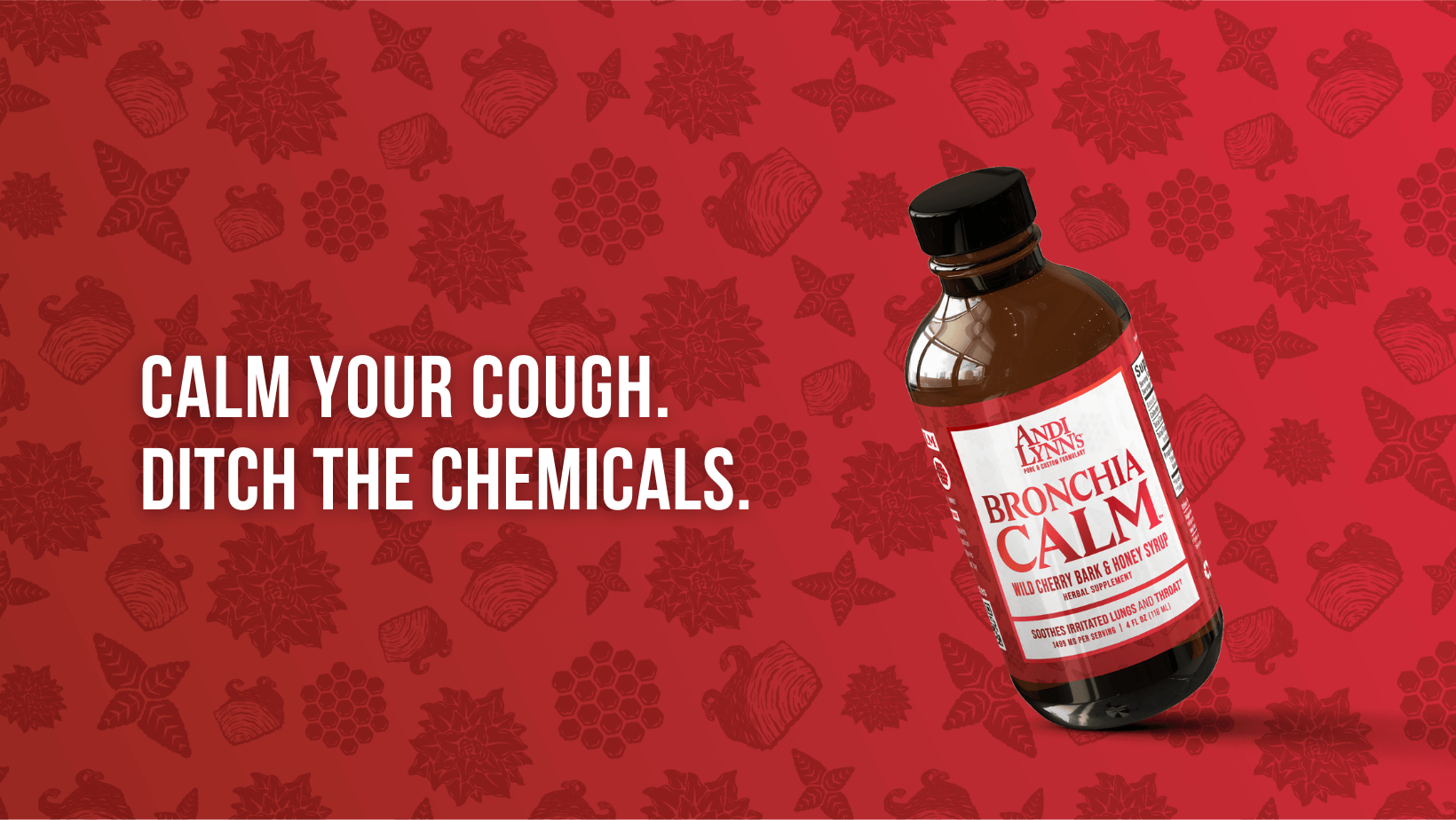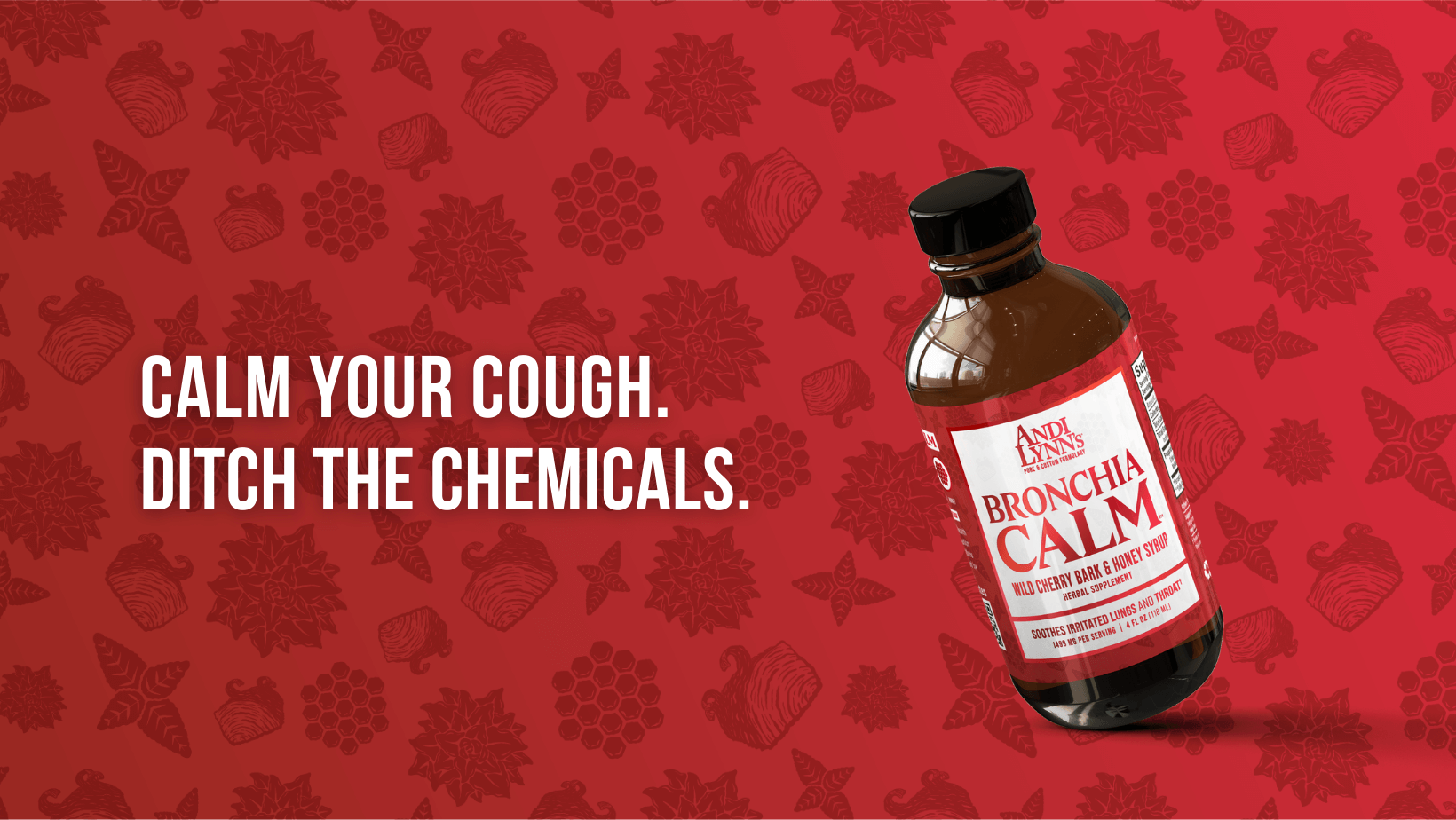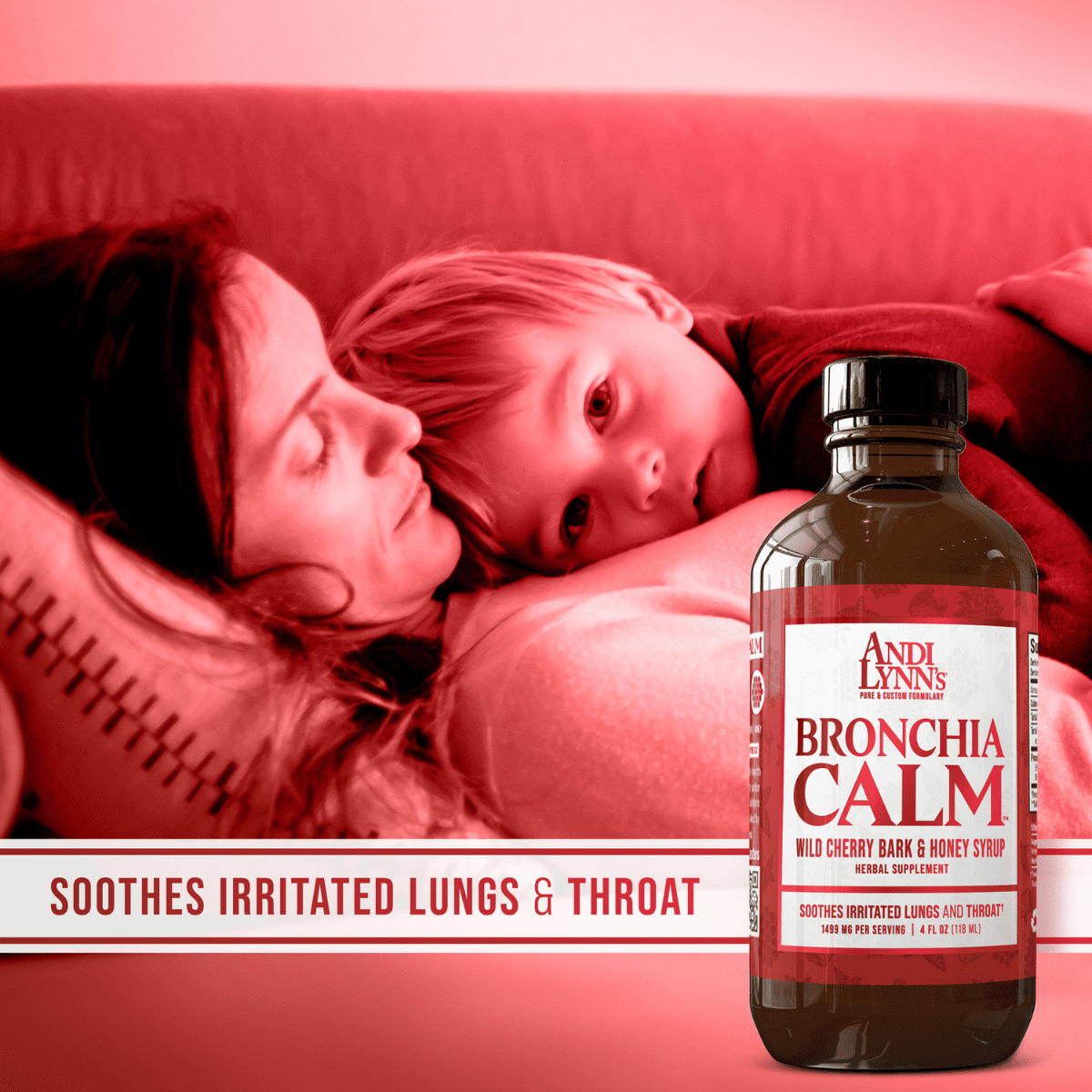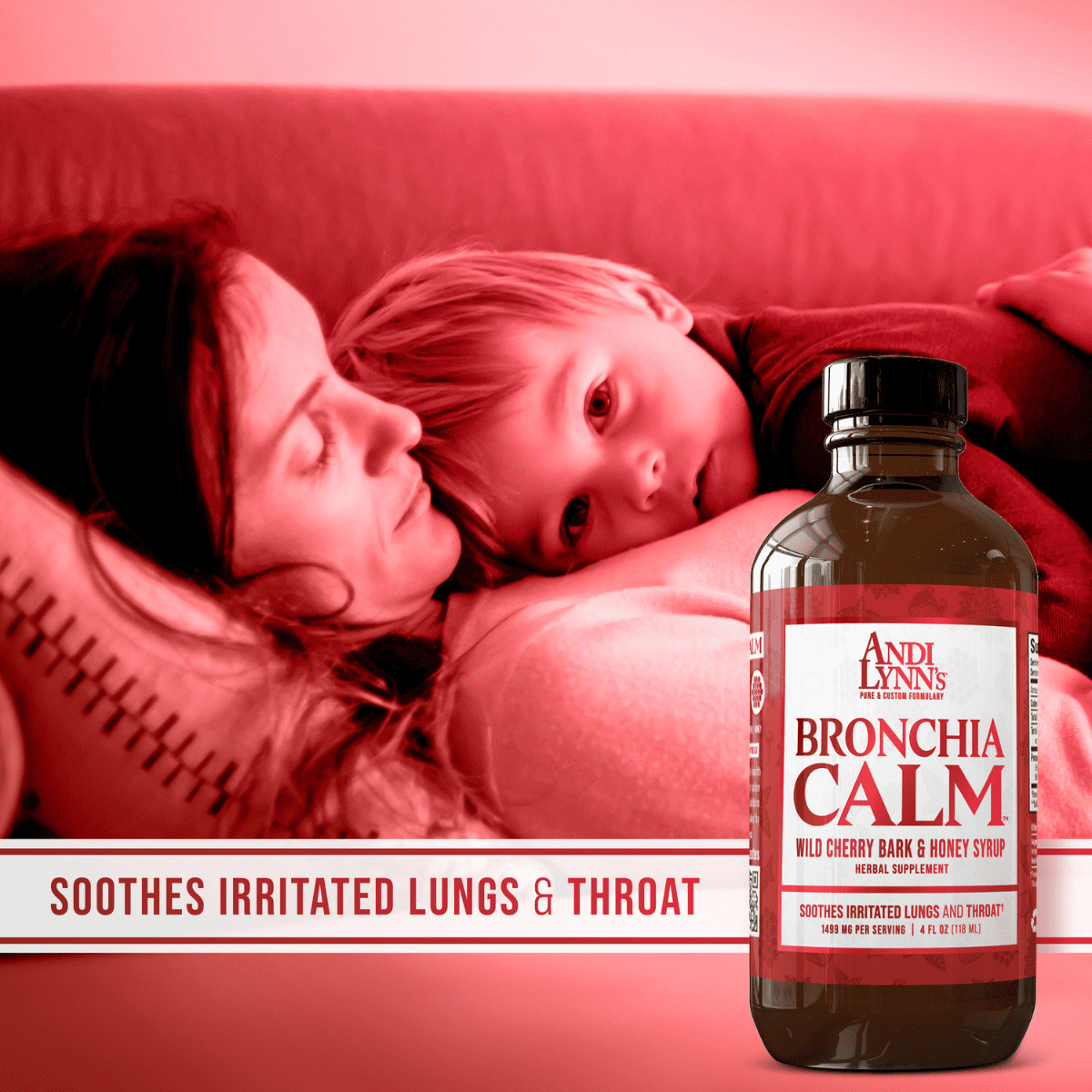 We know how awful it is to hear your kid coughing all night – or to be up and coughing yourself.
Hacking, painful, phlegmy coughs slow you down and keep you from all the things that matter most. Here at Andi Lynn's, it's our mission to help you and your family be full present in your seat at the table of life.
That's why we've created a powerful all-natural, preservative and chemical-free, plant-based cough syrup that soothes irritated lungs and throats effectively.
Andi Lynn's Bronchia Calm is uniquely formulated to:
✓ Calm the respiratory system to stop hacking, painful coughs quickly.
✓ Relax muscles to help soothe your chest and relieve aches and pains.
✓ Quiet your mind to help you drift off to sleep peacefully.
We believe in taking an herbal approach to wellness based on a blend of tradition and scientific research. That's why we only use four sustainably sourced ingredients in Bronchia Calm: Wild Cherry Bark, Mullein Leaf, Catnip Herb, and Honey.
Scroll down for a full description of how Bronchia Calm works to stop coughs fast with natural herbs!
We Only Use These Four Sustainably Sourced Ingredients: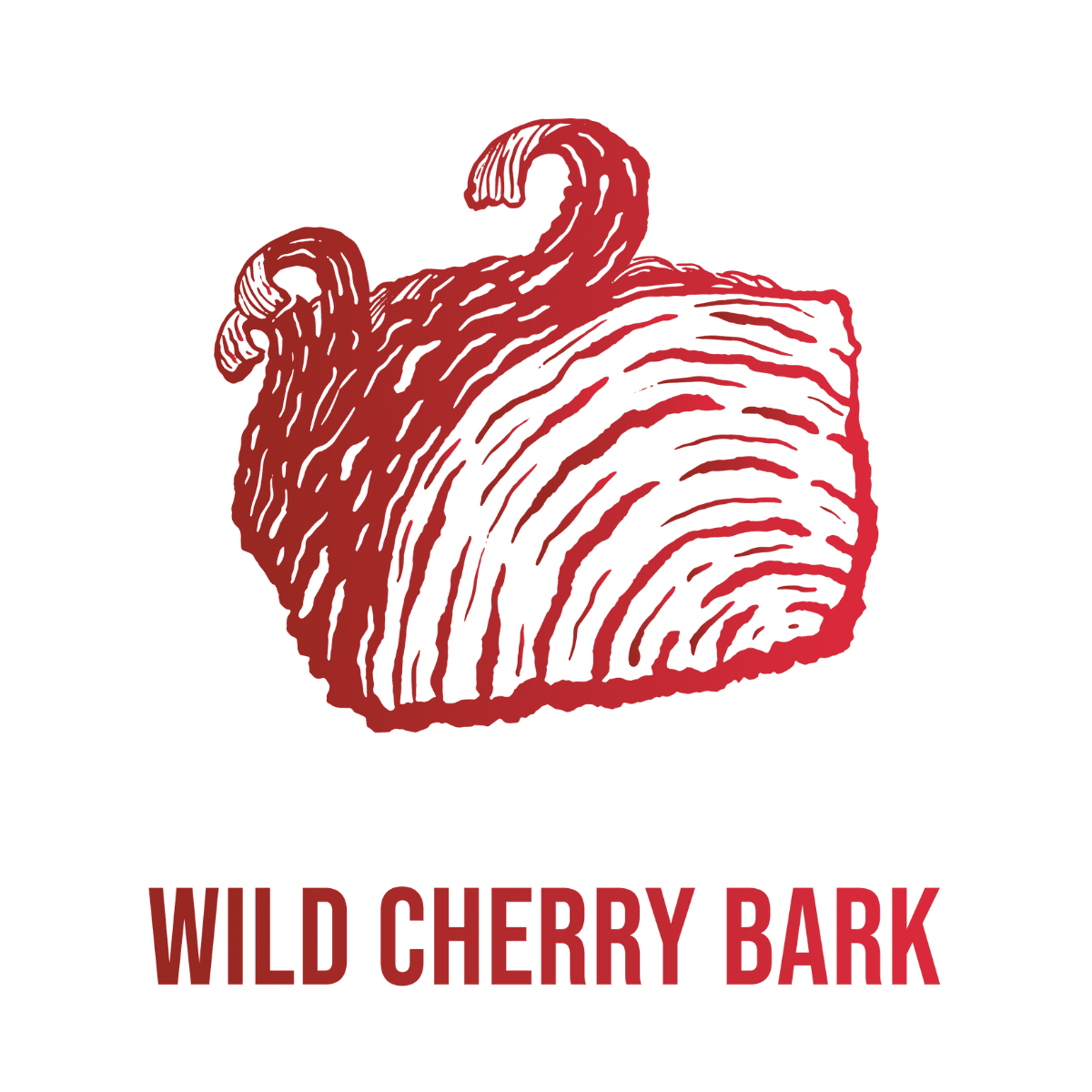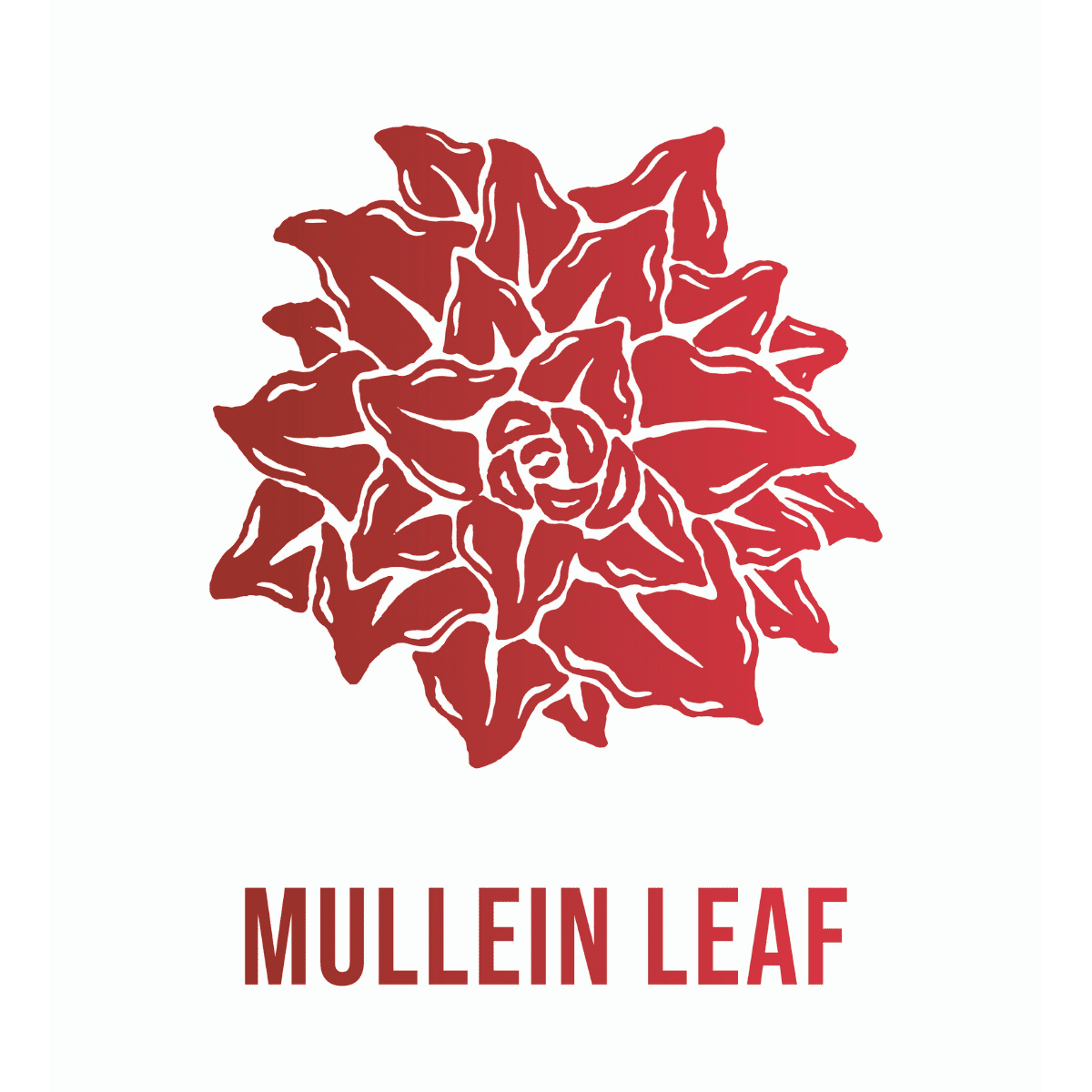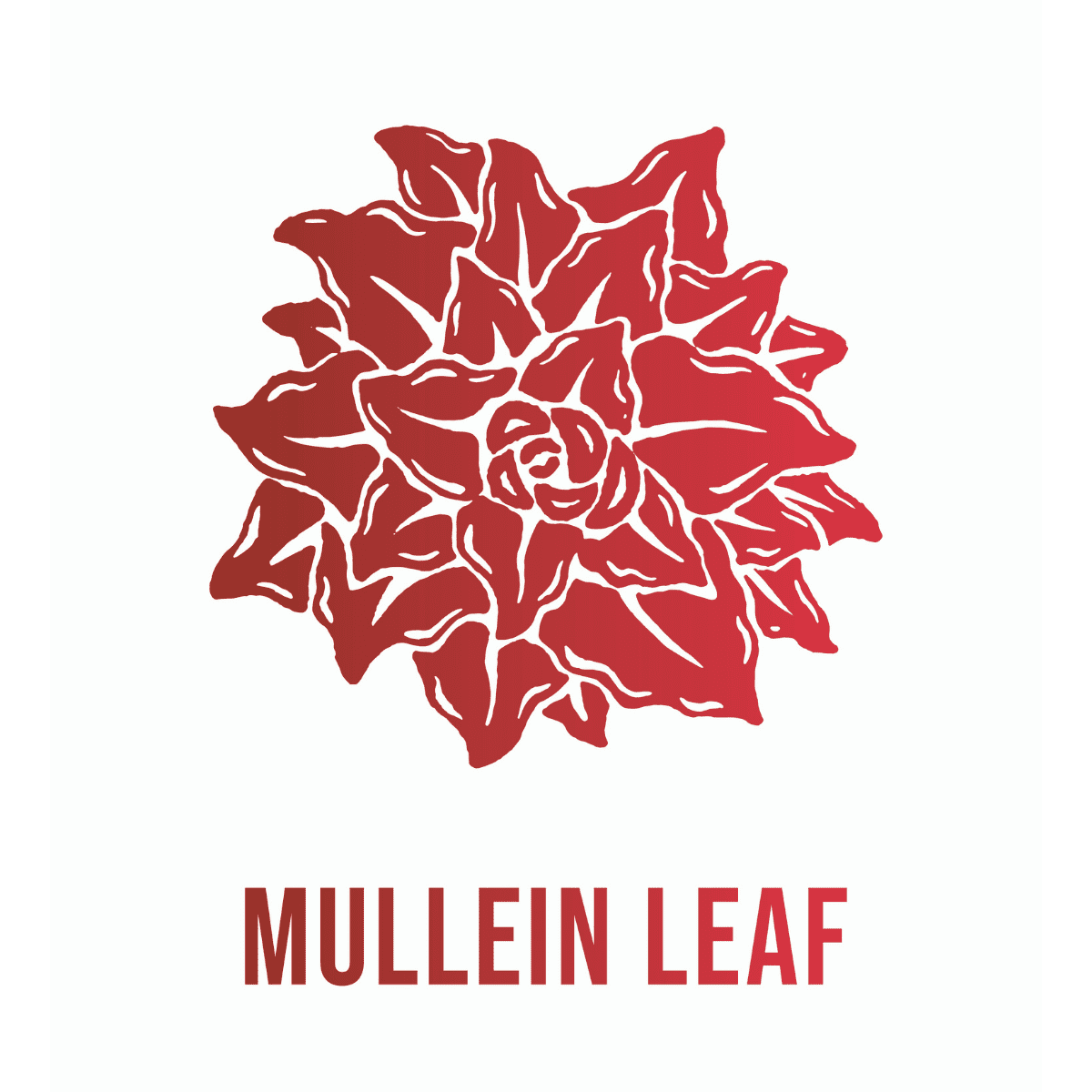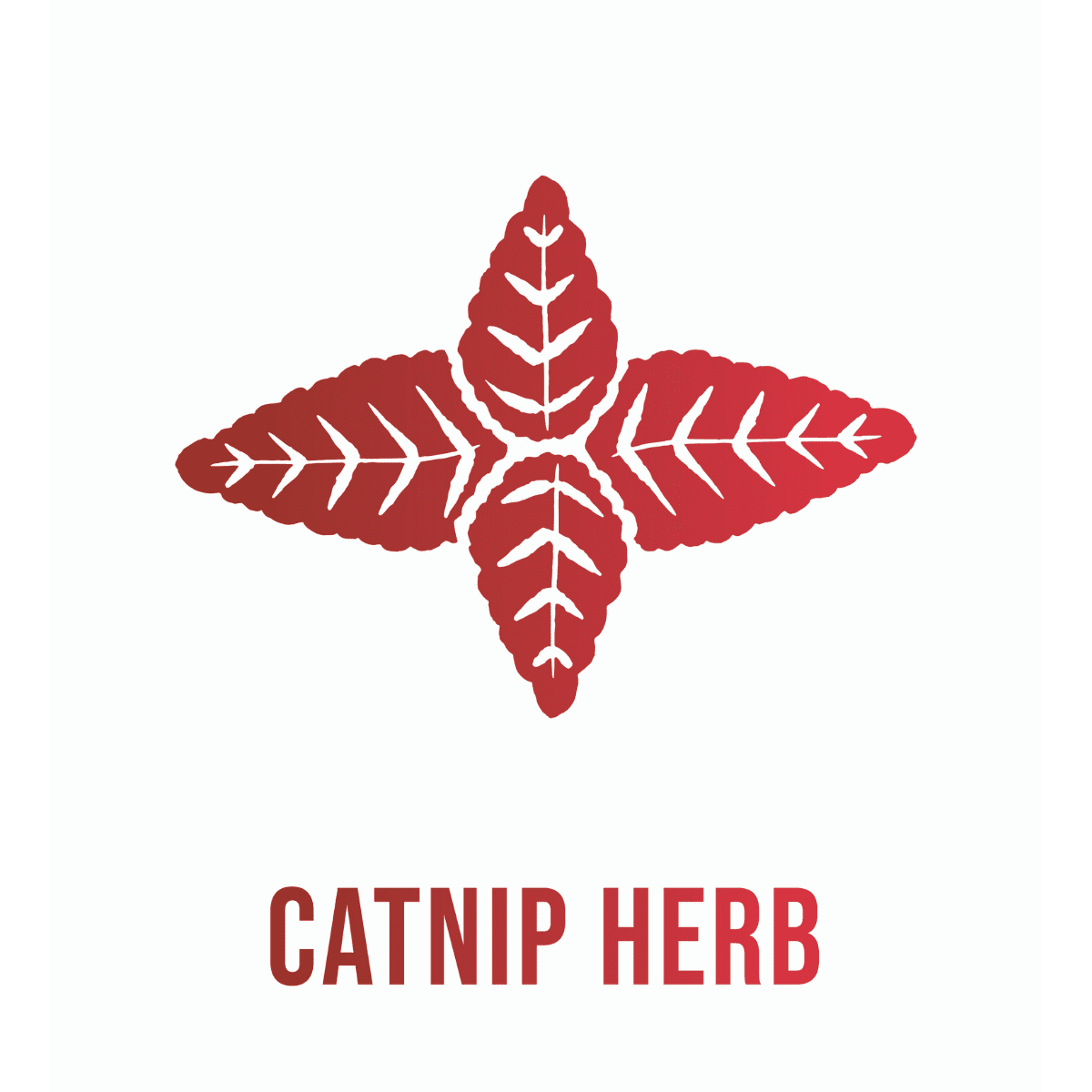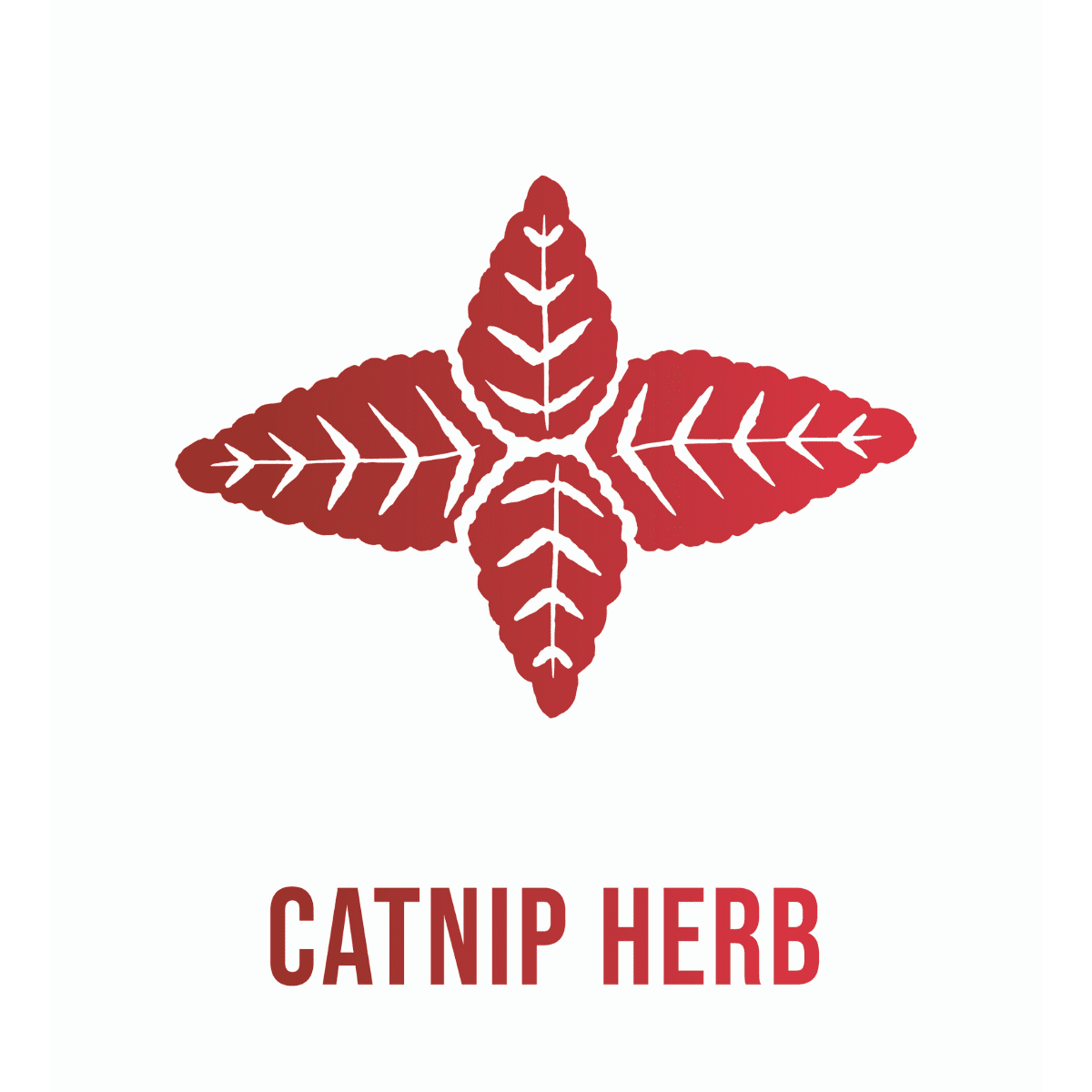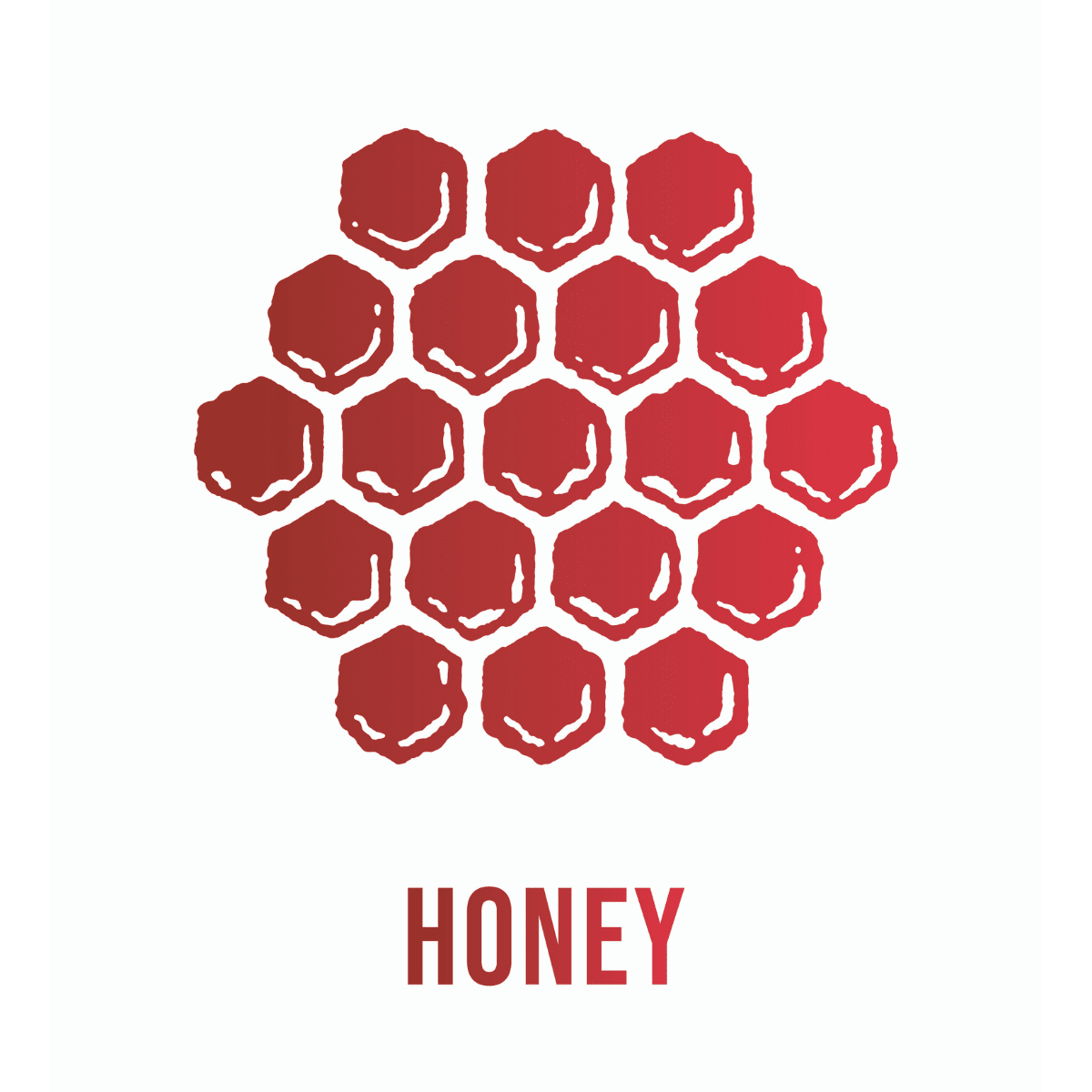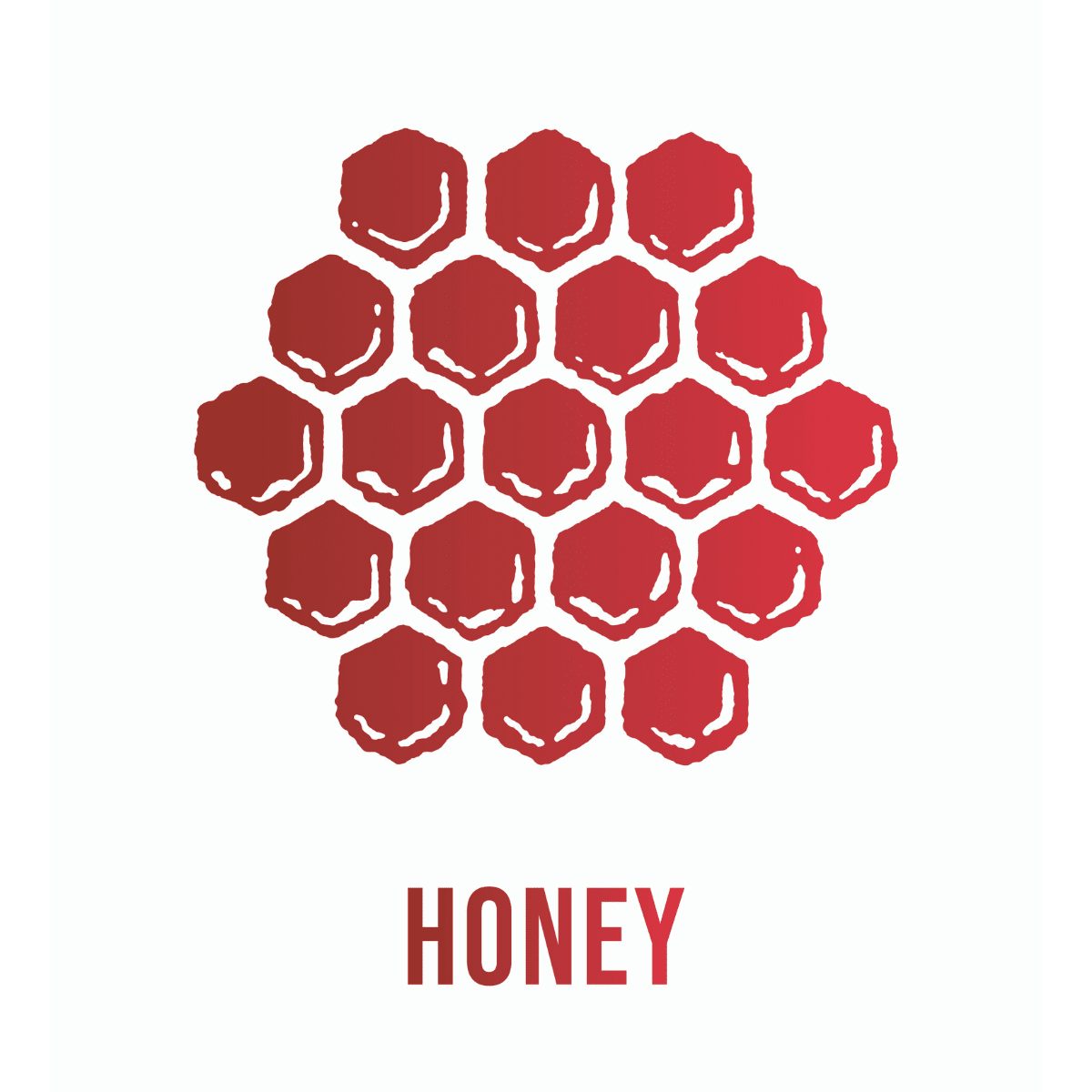 Wild cherry bark has traditionally been used as an expectorant for centuries. This natural remedy is used in cough formulas due to its cough-suppressing, mild sedative, and bronchial drying effects.
This herb has long been used to ease symptoms of bronchitis, calm spastic coughs, strengthen respiratory wellness, and quiet nighttime coughs. Its flowers and leaves have a rich and aromatic taste, and soothes scratchy throats due to its anti-inflammatory properties.
Catnip contains nepetalactone, which has a powerful calming effect on the body. Catnip has antispasmodic and bronchodilatory properties – in other words, it helps to naturally soothe coughs and aching muscles, and can also quiet indigestion and cramping.
A natural preservative, raw honey also boosts the immune system, soothes sore throats, and sweetens the syrup. We use sustainably and ethically sourced honey in our formula from small farms to support both the bee population and local American families.
Have you read the label on drugstore cough syrups recently?
You'll find loads of chemicals like dextromethorphan hydrobromide, guaifenesin, sodium carboxymethylcellulose, and worst of all – corn syrup. 
These ingredients can be habit-forming, harmful in large doses, and have long-term bad side effects on your body. While some of these ingredients may suppress coughs, this actually does more harm than good when you're sick.
Coughing is a natural way for your body to move mucus out of your lungs. We want to support that mechanism with traditional plant-based solutions like wild cherry bark, mullein leaf, catnip herb, and honey.
A lot of the time, we find that people struggle with respiratory issues where they feel like they can't take a complete breath or have a short, spastic cough. 
Wild cherry bark thins and dispels mucus. Mullein allows coughs to be more productive. Catnip is a relaxing herb that allows your intercostal muscles to stop being so tight while sick, and helps you to take a more complete breath. Catnip also makes your head feel heavy, so if you need a gentle support to be able to fall asleep at night without coughing, use Andi Lynn's Bronchia Calm all-natural cough syrup.
What Our Customers Are Saying
I often end up with post-nasal drip from changes in the weather and sinus reactions. I start using the Bronchia Calm at the beginning of a sore throat and keep it from getting worse. It's great for calming coughs and shortening the length of time that a cough hangs around.
I love this syrup! Every night before bedtime I start having to clear my throat over and over from sinus drainage. Then I start to cough. I take 1 tsp of this syrup. It starts calming my throat within a few minutes. Then I take 1 more tsp and it stop it completely and I fall asleep. Great product. So thankful.
Not only does this stop me clearing my throat and coughing, but it also relaxes me so I fall asleep quickly. Thank you. Great product.
Our daughter has a history of health issues. The colder weather, along with local fields being cut down, cause her respiratory system to struggle with the toxins in the air. This Cough and Calm syrup is the ONLY natural product we've found that calms her tickly throat and cough. We are SO grateful!!!! We love the other products as well, but are especially thankful for this one!!!!
My 91 year old mother is using this after a bout with the flu. She feels so much better (no coughing). It's great.
I have used it before and it really works. You sleep well too and feel rested the next day!
We know introducing natural healing herbs into your life can be confusing.
It can be devastating to not know which products are the best choice for your family. All of us at Andi Lynn's have been in your shoes. That's why we've worked tirelessly to handcraft quality herbal remedies with only the best ingredients that are proven to deliver effective results. We simplify the decision-making process by providing an easy-to-understand list of ingredients – wild cherry bark, mullein leaf, catnip herb, and honey.
Andi Lynn's Bronchia Calm also tastes delicious, unlike some of the drugstore cough syrups (artificial cherry tastes like old socks!). You can drink it cold straight off the spoon, or mix it into your favorite healing herbal hot tea for added relief when you're sick. 
Additionally, Bronchia Calm is safe for kids, pregnant and nursing women, and the elderly.
Join us as we build the bridge between conventional Western medicine and traditional plant-based solutions! You can feel confident giving this product to your family, and know that they will breathe easier after just one spoonful.
Save 10% on every purchase when you subscribe for monthly deliveries of Andi Lynn's Bronchia Calm!  
$19.99 ea.
Sign up for email notifications to get 50% off your first subscription purchase!