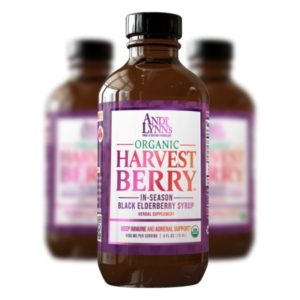 Andi Lynn's Organic Harvestberry Syrup, 4oz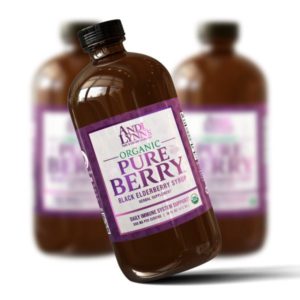 Andi Lynn's Pure Elderberry Syrup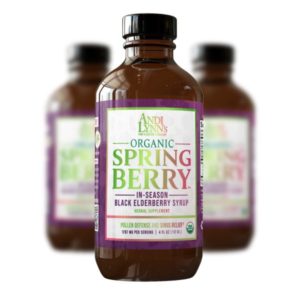 Andi Lynn's Organic Springberry Syrup 4oz
What Our Customers Are Saying
"[Pure Elderberry Syrup is] the best one on the market!!"
– Paulinena R., Fairburn, Georgia
⭐⭐⭐⭐⭐
I've recently started to use your products. I'm very happy with the quality and I'm feeling better and more energized already. I've recommended your products to quite a few family members and many friends.
– Kevin D., Norwell, Massachusetts
⭐⭐⭐⭐⭐
Very pleased with the quality, the price and especially the product being local to this area!
AL is our go to for the different varieties of elderberry! We love all of the products we have tried. My kids ask for "purple drink" all the time.
I absolutely love this product. I believe at this time , our immune systems needs any help we can get . This is it!!! I've seen many other brands . This one is pure , organic and has the best taste.
It was my first time to try. A friend actually told me about Andi Lynn's and after researching found that it was the best of the rest. I thought it did take care of me through the flu season and even with Covid it was good to know I was doing all I could to keep myself and family as healthy as possible. This was one of the easiest and safest ways to help stay well. Of course you take extra vitamin C and D, wash your hands, wear a mask but taking the Elderberry was the best one by far and way more relaxing than any of the others. thank you for creating it and making it safe, effective and keeping my family healthy.
All the products are quality products. The purity and integrity with which they are made are a rare find now days. The shop is also filled with helpful and knowledgeable people.
The taste is awesome! It helps me to keep my allergies under control and also haven't had a cold in 5 years!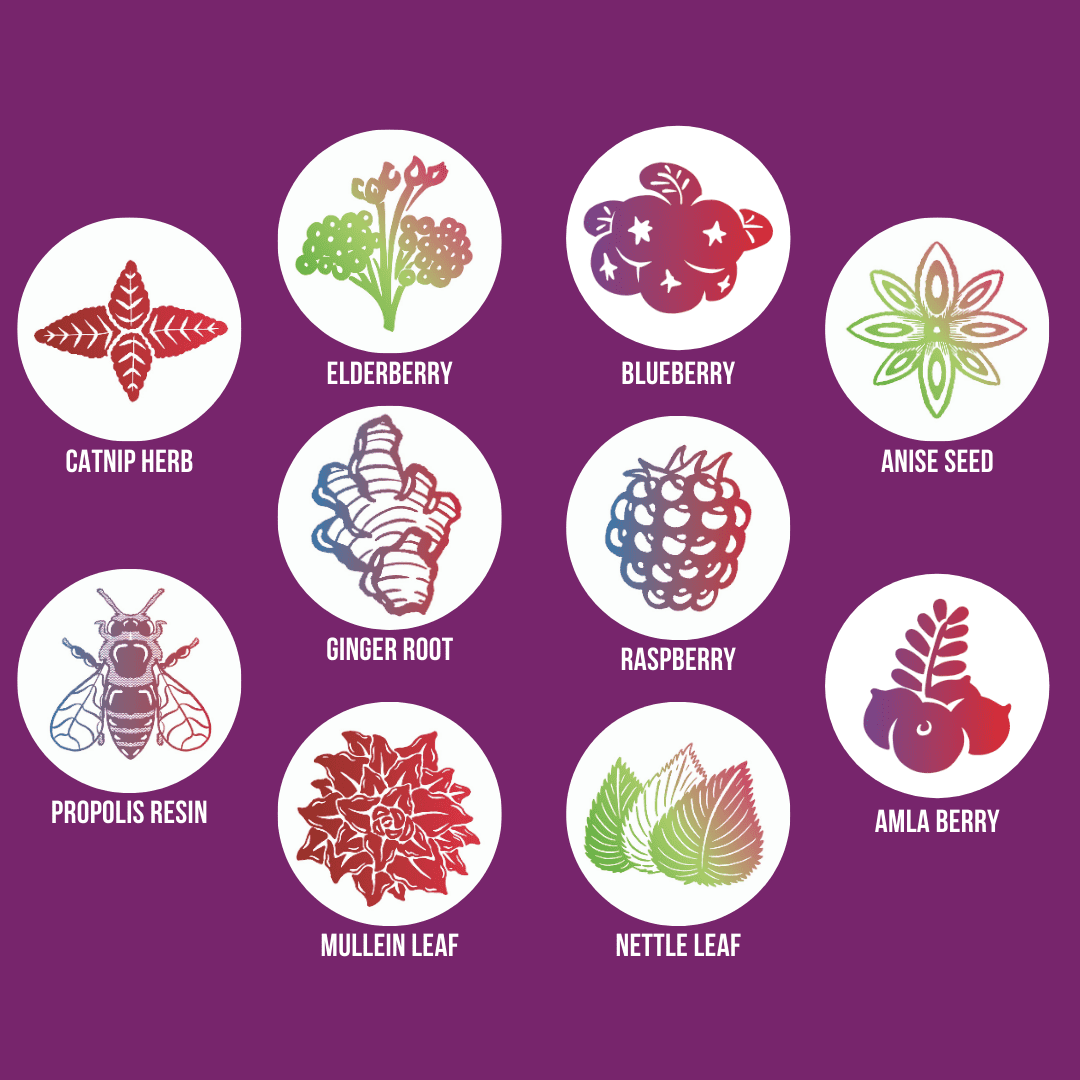 Armed with a business model that endorses and sustains local growers and family farms, we ensure customer accessibility to top quality, locally-grown products. Every ingredient is personally selected and scientifically tested before undergoing the bottling process.
We love helping meet wellness goals through an all-natural, herbal approach because we have seen firsthand how these products help our own families. All of our products are based on traditional recipes with a local twist, and they all use unique formulas made to provide safe and effective outcomes.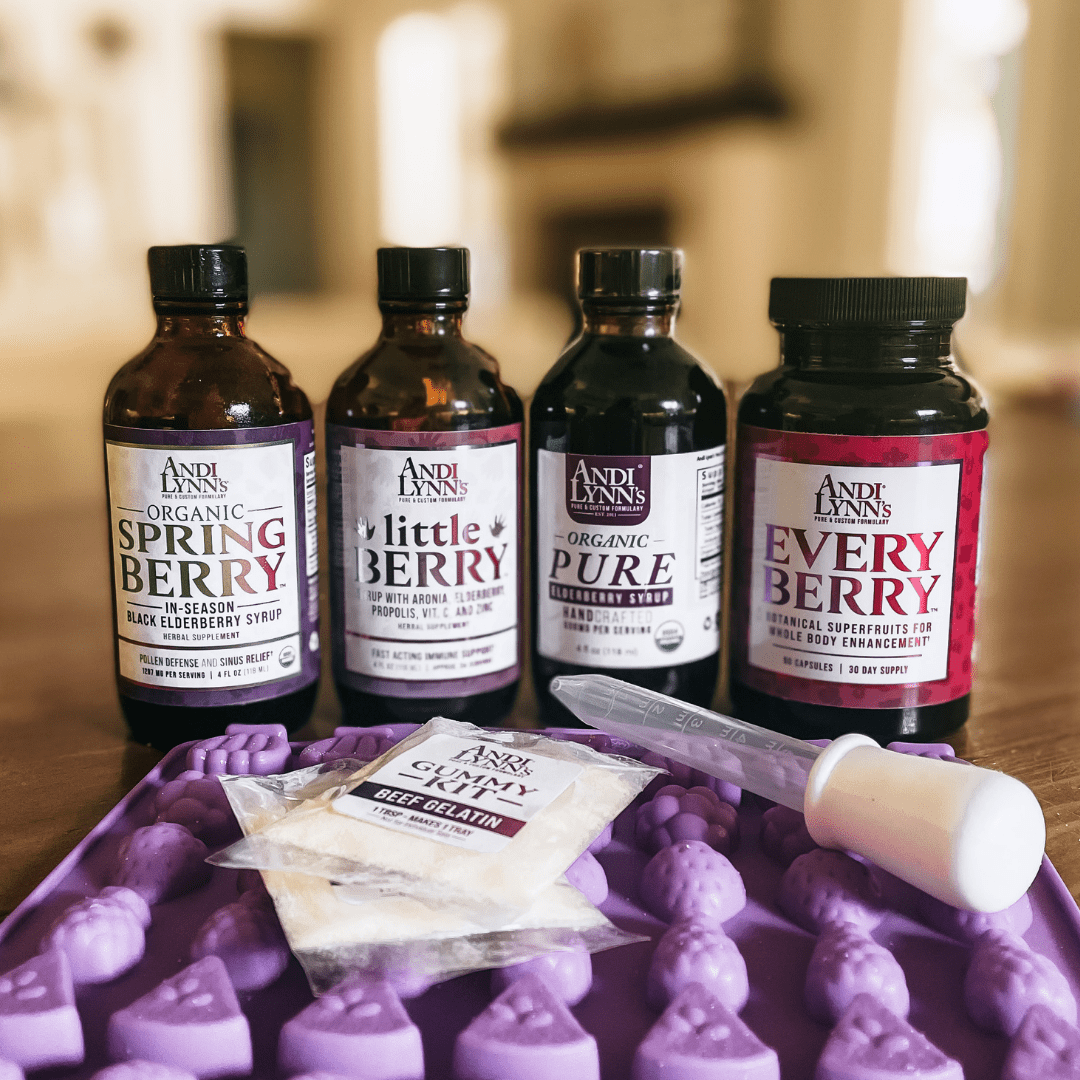 What's Growing At Andi Lynn's
Spring is a time when you should enjoy the outdoors without worrying about itchy eyes and a runny nose, so we've created this guide to  respiratory support herbs to help you breathe better this season. Here at Andi Lynn's, we believe you shouldn't have to suffer in...
read more
Subscribe To Our Newsletter
Receive all news, updates on new arrivals, special offers, and other discounts.
Subscribe To Our Newsletter
Receive all news, updates on new arrivals, special offers, and other discounts.