Andi Lynn's Retail Store Will Be Opening January 25, 2019. Come Celebrate with Us!
It's been an amazing journey from simply selling my elderberry syrup at the Livingston Parish Farmer's Market in the spring of 2011 to having a team helping me sell my own line of various herbal remedy products online and at more than 150 physical retail stores across eight states. However, even with our outstanding success in other locations, we still want to continue to grow within our home state of Louisiana. That is why we are continuing to provide the community with an accessible way to receive locally-made herbal remedies in a new way at our very own Andi Lynn's retail store!What originally began as a search for an inventory warehouse ended with us discovering the perfect location in Walker, LA for something even greater. This new branch of the Andi Lynn's brand would be perfect in helping us achieve our company's vision: to promote health and wellness within the community that endorses local growers and farms. We are so excited about this opportunity and would like to share this moment with all of you!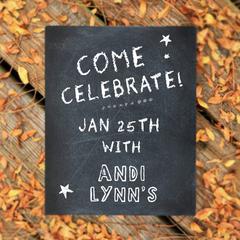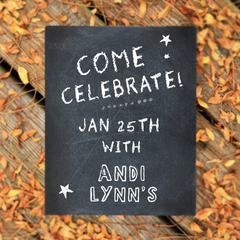 The Grand Opening of Andi Lynn's Retail Store Is Open to Everyone
The grand opening of Andi Lynn's store will not only give you a larger variety of traditional medicine and locally made products, but we are also using this as an opportunity to give something back to the community. We will be holding door prize raffles for gift baskets and gift cards throughout the day. Red Stick Spice Co and other local vendors will also be serving samples of their wellness products and drinks for you to try.
Time: 9 a.m. to 6 p.m.
Location: 9949 Florida Blvd Suite B, Walker, LA 70785
Itinerary:
9:30 a.m. – Free Pop-up Baby Boot Camp Class
10 a.m. to 1 p.m. – Wellness Drinks from Red Stick Spice
11:30 a.m. – Ribbon Cutting Ceremony
2:00 p.m. – Louisiana Bee Keeping Demonstration
3:00 p.m. – Andi Lynn's Elderberry Gummy Demonstration


Shop and Explore Natural and Locally Made Products at Andi Lynn's Store
Our retail store will offer our full line of Andi Lynn's products as well as other locally handmade items from makers in Louisiana and across the country. We will carry products such as essential oils, CBD oils, specialty herbal teas, jams, jellies, and more for you to discover and buy!
The Andi Lynn's store will also provide classes and workshops to help aspiring entrepreneurs and herbal enthusiasts learn the best methods and tips to achieve success and reach their goals. You can learn about our upcoming speakers and classes on our website. Be sure to email or send us a message on Facebook to let us know what kind of workshops you would like to see in the future.
We could not have done this without you, so, thank you everyone, and we hope to see you at our grand opening on Friday, January 25!