Are you ready for a quick and easy recipe that ALSO benefits your health?
One of our very own cutomers, April Kapalin, shared with us our new favorite treat!
P.S. Did you know you can share your photos with us on Instagram @andilynns2011 and we pick a new winner each month for an Andi Lynn's gift card!
This FIRE Deviled Egg recipe incorporates our Fire Raw Apple Cider Tonic, making it not only delicious, but also aids digestive and circulatory support!
FIRE Deviled Eggs Ingredients
12 Peeled Hard Boiled Eggs
1 Tablespoon Primal Kitchen Mayo (made with avocado oil)
Primal Kitchen Organic Spicy Brown Mustard
1 Teaspoon of Andi Lynn's FIRE Raw Apple Cider Tonic
Slap Ya MaMa or Smoked Paprika for Garnish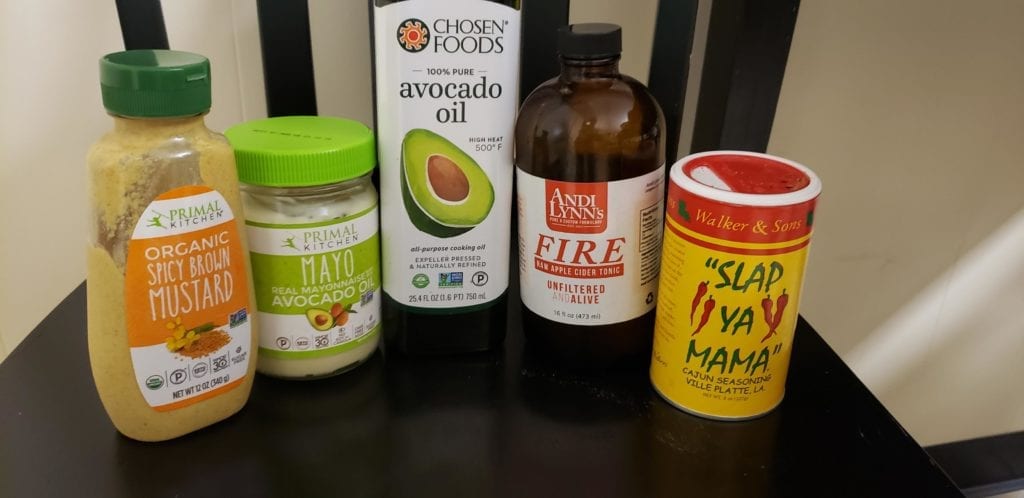 Optional Ingredients
12 medium shrimp
Andi Lynn's FIRE Cider
Avocado Oil
Directions
1. Cut eggs in half lengthwise, remove yolks and place in a bowl. Mash with fork.
2. Add Primal Kitchen Mayo. Mix well, then add the mustard. Mix.
3. Slowly stir in the FIRE Cider tonic 1 tsp at a time to desired consistency. (If you want less consistency with less FIRE, add a bit more Mayo).
4. Fill egg whites with yolk filling.
5. Sprinkle Slap Ya Mama or Smoked paprika on top of eggs.
Optional Shrimp Topping
1.Place thawed, cooked shrimp in bowl. Pour just enough FIRE cider over shrimp to saturate and allow to "marinate" 5-15 minutes (or overnight!).
2.Heat 2 Tbsp Avocado oil in a skillet over medium heat. Add shrimp, sprinkle desired amount of Slap Ya Mama on shrimp. Heat 2-3 minutes. Remove from heat and allow to cool.
3.Top one shrimp per egg half.