Choosing an Elderberry Syrup that Will Work for You
Many people are now just discovering the benefits of elderberries. Hearing about them from friends, family, or even from health and nutrition communities, elderberries are now starting to get their time in the limelight. Far from new, however, these nutrition-packed berries have been used for centuries as a remedy and supplement.
As there are many different elderberry mixtures out there, it can be a little confusing choosing which one to try. If you are looking to add elderberries into your health routine, keep these tips in mind when shopping for the perfect elderberry supplement for you.
What Ingredients are Used?
Look for an elderberry syrup that has minimal ingredients to ensure you get the full effects from the elderberries themselves. Packed with antioxidants, vitamin C, and iron, elderberries have a lot of what you need alone.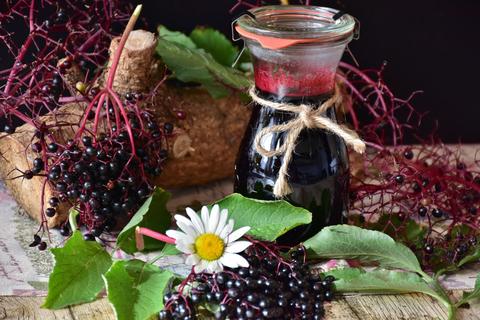 How the Elderberry Syrup is Prepared
When elderberries are prepared correctly, they are full of flavor and benefits. Some styles of preparation, however, can actually leech some of the nutrients out of the berries. To get the full nutritional value of the elderberry, it is recommended that you have fresh juice of the elderberry.
At Andi Lynn's, we use pharmaceutical grade organic elderberry juice. This juice and our meticulous and preserving process maintains the whole fruit matrix of the elderberries so you receive all of its natural nutrients. We also protect you from chemical preservatives, and use a non-GMO certified citric acid to ensure your elderberry syrup has a long shelf life without exposing you to harmful chemicals.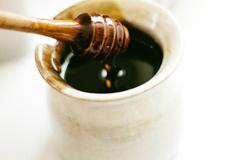 Local or Commercial?
While this category is a little less important, you should still consider the benefits of buying local versus buying a commercial brand. For example, we at Andi Lynn's use local honey in our syrups, which is actual honey unlike some commercial 'honey' that is technically no longer honey due to processing . Local providers also tend to use less or no artificial flavors or sweeteners, which commercial brands are known for using. Our Pure Elderberry Syrup uses only four ingredients: organic elderberries, filtered water, local honey, and the non-GMO certified citric acid, so you can be sure you are only getting the best.
Trusted Brand
With so many options already and new ones coming on the market on a daily basis, it can be difficult discovering which ones are the real deal. Our suggestion to you, is to look for a company that is trusted by its customers and that have worked for them. Here at Andi Lynn's, our clients come to us time and time again to tell us how our syrups tasted the best and had the best effect. We love making syrups that truly benefit our customers, and we excel in listening to their needs and offering the best recommendations.
When it comes to opening your life to the benefits of elderberries, it doesn't have to be confusing. With minimal ingredients that are fresh and local, we make syrups that are trusted and beneficial to our customers, and it shows as they come back to us regularly.
The statements on this page have not been evaluated by the Food and Drug Administration. This product is not intended to diagnose, treat, cure or prevent any disease.
Citations:
Cooperative, M. E. (n.d.). MN Midwest  Elderberry Cooperative. Retrieved from http://www.midwest-elderberry.coop/health-nutrition/
Tests Show Most Store Honey Isn't Honey. (2011, November 07). Retrieved from https://www.foodsafetynews.com/2011/11/tests-show-most-store-honey-isnt-honey/