"Recycling Causes Us to Be More Responsible with the Resources We Have Been Given." – Andrea
For us at Andi Lynn's, we believe it is very important to recycle at every opportunity you get. Taking care of the environment and the world we live in is just one of the many responsibilities we have. There are many opportunities to recycle materials such as paper, plastic, and even the glass bottles that Andi Lynn's syrups and tonics come in. So, we have written this article so you can learn a little more about recycling, get some amazing ideas, and join us in recycling on a daily basis.
Recycling at Andi Lynn's and Why it's Important
Recycling is important for both consumers and businesses. When asked why recycling is important to her, Andrea, owner of Andi Lynn's, said that "Recycling causes us to be more contemplative as consumers, and more responsible with the resources we have been given." We try to reuse all our materials at Andi Lynn's and hope to encourage others to do the same. In Louisiana, we know that we have a 6.3 percent recycling rate thanks to the 2016 Annual Recycling Report, and we want to continually increase that percentage.
To do our part in recycling and helping better Louisiana and the world at large, we try to recycle what we can and reuse common everyday items in new innovative ways to reduce waste. For example, we shred all the used paper in the Andi Lynn's office and use it to line the nesting boxes for our chickens. For us, recycling is just a part of looking out for the health of our world, just like we look out for your health.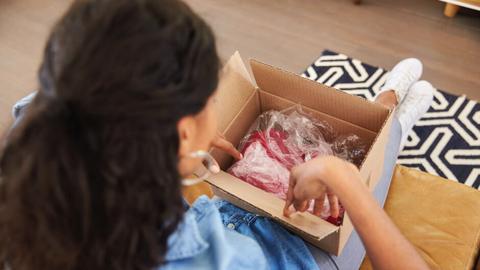 How We Recycle and Recycling Ideas for You
In addition to reusing shredded paper for our chickens, we also recycle plastics, cans, and cardboard. We recycle all the packing materials we can and re-use the internal packing material like peanuts, paper, and bubble wrap, that our materials are delivered in.
Many people ask Andrea why she chose to use glass bottles for her syrups and tonics, and she's proud to say that "I chose glass bottles because it is an all-natural compound that will eventually break down back into the earth, where plastic does not. I want the customers to be able to rely on the tradition of preparing and preserving herbs without the worry of plastics leaching into their supplements."
We're also very excited to announce that all washed and dried bottles that are returned to us will be sent to Green Oaks Apothecary, where the owner, Brandee, cuts the glass and turns it into candle holders! Simply drop off or mail your bottles to our storefront location in Walker, Louisiana.
While some recycling places don't take glass bottles anymore, we still think it is the best option for the environment and still encourage you to reuse or recycle them. Here are some great and inventive ways to repurpose the Andi Lynn's glass bottles.
Repurposing Ideas for Andi Lynn's Glass Bottles
Drinking Glass
Everyone can use some more glasses for when family and friends visit. Get some beautiful glass drinkware by removing the neck of the Andi Lynn's bottles and use them as drinking glasses.
Festive Decoration
No home is complete without some decorative bottles placed near the fireplace or on a shelf. Spice up the bottles even more by wrapping them in string, yarn, or your favorite patterned fabric.
Vase
If you love having fresh flowers in your home, you can use the Andi Lynn's bottles as a cute vase to display your bouquet.
Candle Holders

Cutting off the tops or bottoms of the bottles can give you the perfect candle holder.
There are endless possibilities in re-purposing glass bottles. Try re-purposing some of your Andi Lynn's bottles and share your results with us on our Facebook page! We'd love to see what you come up with.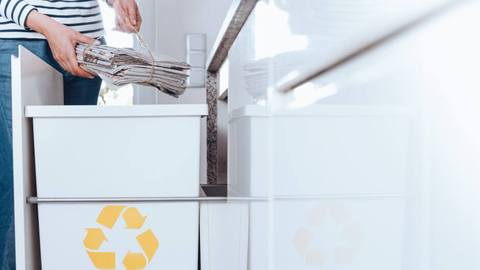 Recycle Even More
Many people throughout the world are doing outstanding jobs in recycling. Just outside of our backyard is one example of a company doing a great job of recycling. Check out this blog on Dollywood and see how they're doing their part in helping keep Earth clean. We want to push that even further though, and we especially want to encourage recycling in our home state of Louisiana.
Whether you are looking for a center to recycle your Andi Lynn's glass bottles or looking to find someplace to recycle other materials, we'd like to help you find where you can recycle. Baton Rouge has an amazing recycling resource guide on where you can recycle any material. If you're elsewhere in the state or even somewhere else in the United States, check out this great site called Earth911 that allows you to search by type of material you want to recycle and zip code.
Join us in making our Earth a better and cleaner place to live and start recycling today!
The statements on this page have not been evaluated by the Food and Drug Administration. This product is not intended to diagnose, treat, cure or prevent any disease.
Citations:
Recycling. (n.d.). Retrieved from https://deq.louisiana.gov/index.cfm?md=pagebuilder&tmp=home&pid=recycling
Ramey, W. (2018, April 18). Why You Don't See Recycling Bins at Dollywood. Retrieved from https://blog.dollywood.com/index.php/2018/04/20/why-you-dont-see-recycling-bins-at-dollywood/
(2018). Green Guide. Retrieved from https://www.brla.gov/DocumentCenter/View/4621/2018-Green-Guide-first-edits-made?bidId