Consumer demand for food transparency, which sprouted as a general concern in the early 2000s, has bloomed into a current, full-fledged movement.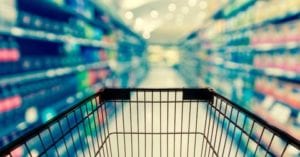 Now, more than ever, shoppers are pushing their preferred brands for clear and accurate labeling, as well as ingredients and sourcing.
Since 2011, Andrea Leyerle has devoted her time to building consumer options and trust through Andi Lynn's Pure & Custom Formulary, a holistic health company dedicated to conserving the traditions of growing and preserving herbs in formulations through the combined practices of modern science and artisanal craft.
Leyerle's experience with the natural approach came as a matter of consequence. Having suffered through flu symptoms before the inception of her store, she noticed the lack of alternatives in the marketplace. Her research and ultimate understanding of elderberry's benefits led way to a successful elderberry formulation that inspired her to create Andi Lynn's Pure & Custom Formulary.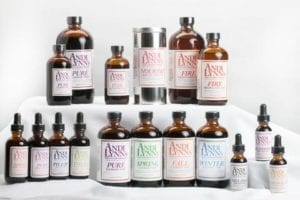 Her approach falls under the influences of an integrated holistic approach, which promotes the incorporation of alternative prevention and reaction practices into mainstream, Western medicine.
This methodology approaches the entire aspect of a person – mind, body, mind, emotions, and spirit – as a complex form that requires an integrated healing plan.
As the owner of Andi Lynn's, this entrepreneur's vision is to promote health through science-based and traditional herbal preparations, to empower individuals to reach overall wellness. Armed with a business model that endorses and sustains local growers and family farms, Leyerle ensures top quality and locally-grown products. Her unique managerial direction ensures every ingredient is personally selected, and scientifically tested before undergoing the preservation and bottling process.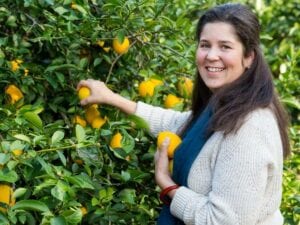 The self-taught business owner and Oil City, Pennsylvania native has natural inclination for the business world. Her success is demonstrated by a rapid expansion of partnerships with regionally-based stores, which carry her products in over 100 storefront locations in and outside of the state of Louisiana, with her primary markets rooted in the cities of Baton Rouge, NOLA, Hammond, Lafayette, and Covington.
Advocates of her products include Molly Kimball, RD, CSSD, a Sports and Lifestyle Dietitian, Board-Certified Specialist in Sports Dietetics by the Academy of Nutrition and Dietetics; Leah Porche, registered dietician and co-owner of Root2Rise, a yoga studio-cum-health restaurant and juice bar; and local stores such as Red Stick Spice Company, Alexander's Highland Market, and Magpie Cafe, as well as many others.
Leyerle's creations are many and varied, but her most consistently-featured products contain elderberries, recognized as "nature's medicine chest," by the original "Father of Medicine", Hippocrates. Her most popular elderberry-based products include Pure Elderberry Syrup, Cough and Calm Syrup, Pure Drops, and Inhale Drops.
In order to further community awareness of herbal formulations, Leyerle teaches and demonstrates herbal medicine benefits – which also feature Andi Lynn's products – to a variety of audiences at a variety of events throughout the Gulf South. She also works hand-in-hand with her store partners to uncover methods to support and enhance community health through natural remedies and preventative care.
"I am committed to developing and distributing the best, natural and locally-sourced traditional herbal products – and hope to provide this to people nationwide," Leyerle said.
Before shouldering the title of business owner, Leyerle's experiences ranged from certified massage therapist and instructor at Clarion University in Oil City, PA, to co-founder and organizer of a health food co-op that served over 100 members for approximately three years.
She is currently obtaining certification as a clinical herbalist from The Human Path's Herbal Medics University, a specialized herbalist school located in San Antonio, TX.
While managing her strategy as an entrepreneur, Leyerle also homeschools her four children, Lois, Asher, Evangeline, and Clementine, ages 14, 12, 9, and 1, respectively.
In her spare time, Leyerle can often be found in her garden, tending to organic, medicinal herbs, vegetables and fruit trees. She enjoys canning, preserving, and cooking to nourish her family – her husband, Carl, and their four children.
Andrea Leyerle, CEO/Owner, Andi Lynn's Pure & Custom Formulary, andrea@andilynns.com